Jason Ferguson – Pastor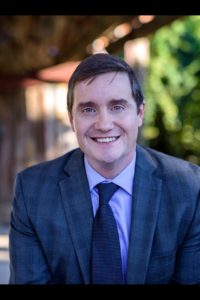 Rev. Jason Ferguson is the pastor at All Souls Church (Interdenominational) in Scott, Arkansas, a rural/suburban community just East of Little Rock, Arkansas. All Souls was founded in 1906 by a diverse group of Christians from different denominational backgrounds who wanted Scott to have its own church instead of commuting in to Little Rock and North Little Rock for worship. It was important to the church founders that "All Souls" were welcome regardless of their Christian faith heritage. All Souls Church is a warm, welcoming community of faith with people of all ages from various faith traditions and theological perspectives. There is a full-service well-staffed nursery, age appropriate children and teen Sunday school classes and a diverse offering of Adult Sunday School Classes that glorify God by helping nonbelievers and believers evolve and grow into committed mature passionate followers of Jesus Christ. Worship is each Sunday at 11 a.m. consisting of scripture, hymns, a profession of faith, a children's lesson, a sermon and communion on the first Sunday of the month.
Ferguson has been pastoring mainline churches in Kansas and Arkansas since 2002. He is ordained in The Christian Church (Disciples of Christ) and licensed by the United Methodist Church. Jason believes vital mainline churches are key to reaching new and older generations of adults who have been hurt and turned off by more intolerant expressions of the Christian Faith. Jason believes that God's Love is the only thing that is truly eternal and that churches and Christians should be ever striving to be led by God's Love which connects us all instead of fear which divides us.
Pastor Jason earned his Master of Divinity Degree from Saint Paul School of Theology (United Methodist Seminary) in Kansas City, Missouri. He also graduated from the University of Arkansas at Little Rock with a degree in Broadcast Journalism. Jason also completed an 18-month clinical residency at the University of Arkansas for Medical Sciences in pastoral psychotherapy accredited by the College of Pastoral Supervision and Psychotherapy.
Jason is married to Amy the love of his life and a critical partner in every dimension of his life. They have one dog son Archie who is around 92 years of age in people years.
Jacob Sisson – Worship Leader and Organist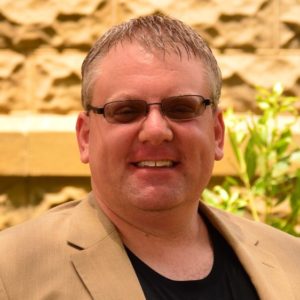 Jacob Sisson has served in worship ministry for over 20 years in central Arkansas. He came to the church staff of All Souls in June 2018 to serve as organist and lead worship leader for all church services. Jacob's passion is to use his musical talent and spiritual gifts to facilitate worship and serving within and outside the church. He is a graduate of the University of Central Arkansas receiving both his Bachelors of Science in Middle Level Education and Master's in Advanced Studies in Teaching and Learning. He has worked in public school education for over 13 years, and currently serves as the central Arkansas Math Specialist with the University of Central Arkansas STEM Institute in partnership with the Arkansas Department of Education. His favorite Bible verse is Romans 8:38-39, "For I am persuaded, that neither death, nor life, nor angels, nor principalities, nor powers, nor things present, nor things to come, Nor height, nor depth, nor any other creature, shall be able to separate us from the love of God, which is in Christ Jesus our Lord."
Nursery Worker Opening:  All Souls currently has a job opening for a nursery worker.  See below job description.